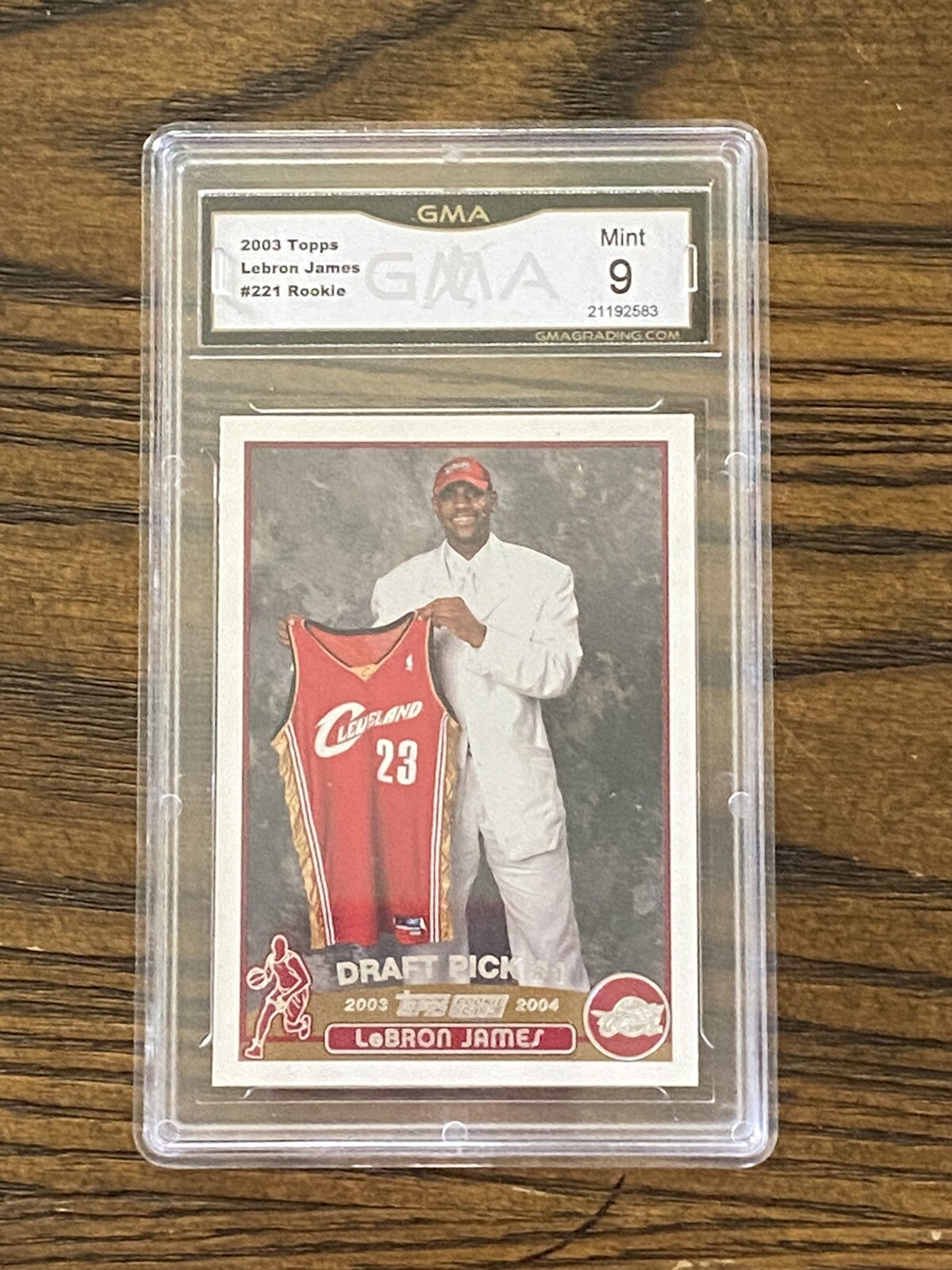 Price: 795.23 USD
Card Details:
🔥2003 Topps LeBron James #221 Mint 9! This Is His Iconic White Suit Rookie😳
I ONLY SHIP TO THE LOWER 48 STATES.  If you still bid and win (and your shipping address is to another country, Hawaii, Alaska or Puerto Rico), I will BLOCK you.
🔥2003 Topps LeBron James #221 Mint 9🔥
You are bidding on the ICONIC "White Suit" Rookie Card of LeBron James. This Highly Sought After 2003 Topps LeBron James #221 Rookie Card has a GMA Grade of MINT 9!!
Yes, there are lots of LeBron rookie cards. BUT if you are going to have a LBJ collection, this is THE card you need to have!!
I ship to the contiguous United States.  Please don't bid if you live in other countries, Puerto Rico, Hawaii or Alaska.  If you do and you win, the item will not be shipped and no refund will be offered.  Also you will be blocked.  This has happened several times recently and I'm not putting up with it.  I've lost money, cards and my time.  No more!
Recently several bidders have won and NOT paid.  They have been blocked!!
Shipping is $20 which will include tracking, insurance and signature required! Shipped well protected in a small USPS priority box!