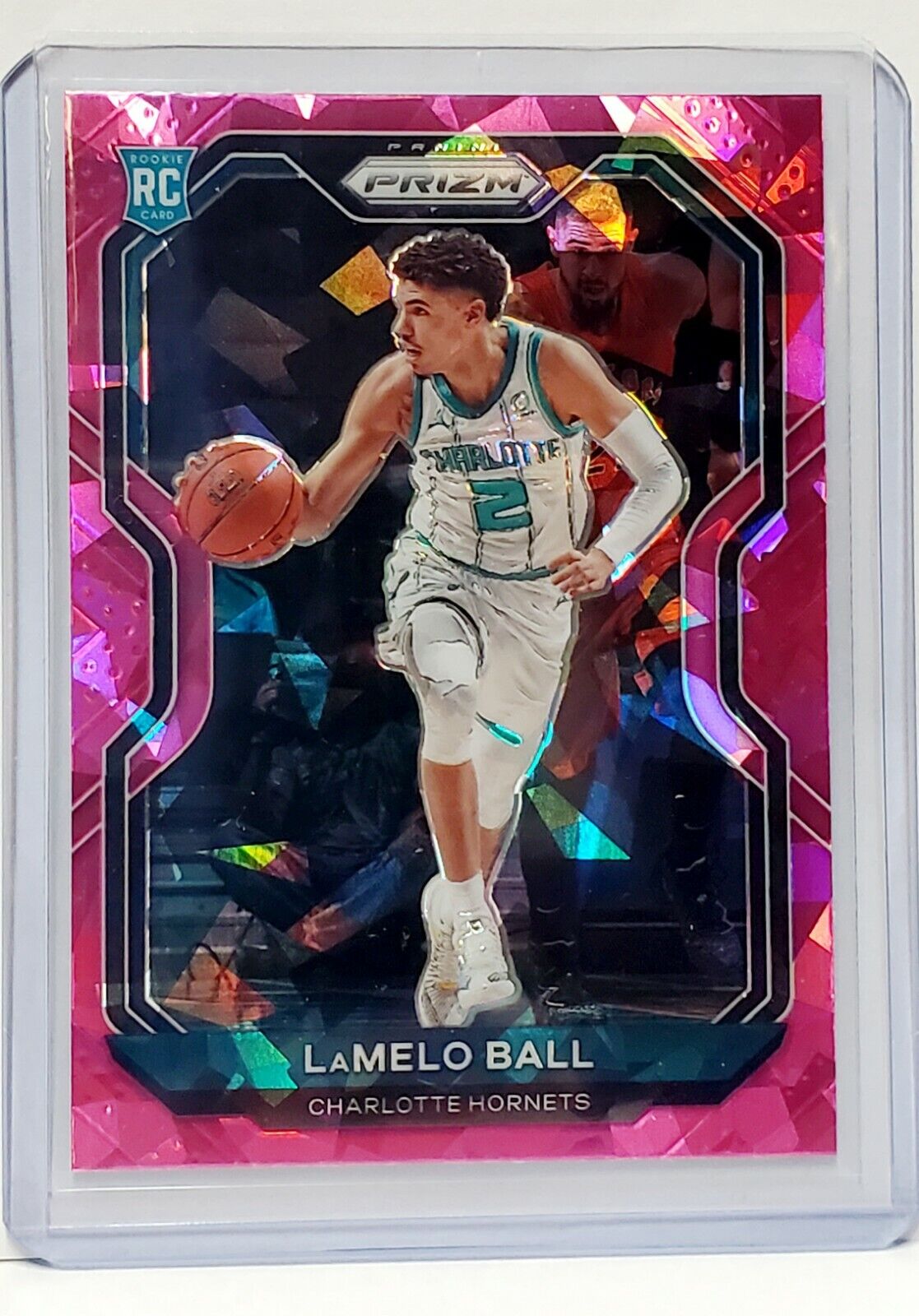 Price: 22.99 USD
Card Details:
🔥ONLY1 NBA ROOKIE HOT PACKS🔥GTEED KOBE LEBRON JORDAN GIANNIS CURRY +HITS +5 RC
I HAVE BEEN MAKING RE-PACKS FOR OVER 10 YEARS! I WANT YOU TO KNOW THAT YOU ARE GETTING A QUALITY PRODUCT FROM A TRUSTED SELLER. AND ONLY1 THAT GUARANTEES CERTAIN SUPERSTARS SO YOU KNOW THAT YOU WILL GET PLAYERS THAT YOU COLLECT AND NO COMMONS! THESE ARE GREAT FOR ANY COLLECTOR AS THERE ARE PLENTY OF HIGH END HITS. ALSO MAKES THE PERFECT GIFT!!!
THERE WILL BE AT LEAST 4 CARDS IN THEIR OWN TOP LOADER TAPED (WITH BLUE PAINTERS TAPE) AROUND A TEAM BAG THAT IS FILLED WITH RANDOM SUPERSTARS AND ROOKIES! A GUARANTEE OF MICHAEL JORDAN, LEBRON JAMES, KOBE BRYANT, LUKA DONCIC, GIANNIS ANTETOKOUNMPO OR STEPH CURRY!
EACH PACK WILL INCLUDE 1 AUTOGRAPH OR JERSEY RELIC WITH THE BASE OF AT LEAST 5 ROOKIES & 5 SUPERSTARS (INSERTS/PARALLELS/SUBSETS/PRIZMS/BASE) ALSO WITH EACH PACK COMES 1 EXTRA CARD FROM MY OWN PERSONAL COLLECTION!
***CHASE SOME OF THE MOST POPULAR ROOKIES FROM 2003-PRESENT***
*HIGH END HITS ARE PLENTIFUL! LIKE FLAWLESS, IMMACULATE COLLECTION, NATIONAL TREASURE, ENCASED, AND NOIR!
*PLENTY OF POPULAR ROOKIES TO CHASE
*LOADED WITH ROOKIES FROM 2009-10 TO 2021-22!!!
*CHASE POPULAR ROOKIE CARDS LIKE:
NBA HOOPS DAMIAN LILLARD, ANTHONY DAVIS, KYRIE IRVING, KAWHI LEONARD
DONRUSS CARIS LEVERT, JAMAAL MURRAY, DONOVAN MITCHELL, BEN SIMMONS
OPTIC & MOSAIC JA MORANT, DARIUS BAZLEY, RUI HACHIMURA, ZION WILLIAMSON MY HOUSE
OTHERS INCLUDE :
DEVIN BOOKER, JOEL EMBIID, BRADLEY BEAL, KEMBA WALKER, DE'AARON FOX, SHAI GILGEOUS-ALEXANDER, JIMMY BUTLER, MICHAEL PORTER JR AND MANY MORE!!!!
WHAT IS INCLUDED:
*GUARANTEED AT LEAST 1 RANDOM CARD OF MICHAEL JORDAN, LEBRON JAMES, KOBE BRYANT, GIANNIS, LUKA DONCIC OR STEPHEN CURRY!
*GUARANTEED SUPERSTARS LIKE DWYANE WADE, JAMES HARDEN, LEBRON, DURANT, CURRY, AND MORE!
*5 OR MORE ROOKIE CARDS
*5 OR MORE SUPERSTAR AND/OR HALL OF FAME CARDS INSERTS OR PARALLELS OR PRIZMS
*1 GUARANTEED AUTOGRAPH OR MEMORABILIA
*ANY NUMBERED CARD IS NOT CONSIDERED A HIT! UNLESS IT IS ALSO AUTOGRAPHED OR A RELIC*
🔥🔥🔥ALL CARDS COME PROTECTED IN SLEEVES THAT ARE IN A TEAM BAG. THAT IS TAPED TO CARDS IN TOP LOADERS. THEY WILL BE IN NEAR MINT TO MINT AND SECURELY PACKAGED 💯
I APPRECIATE ALL YOUR CONSIDERATIONS AND FOR HELPING MAKE THIS THE BEST HOBBY IN THE WORLD!
THANKS AGAIN,
AND HAVE FUN RIPPIN