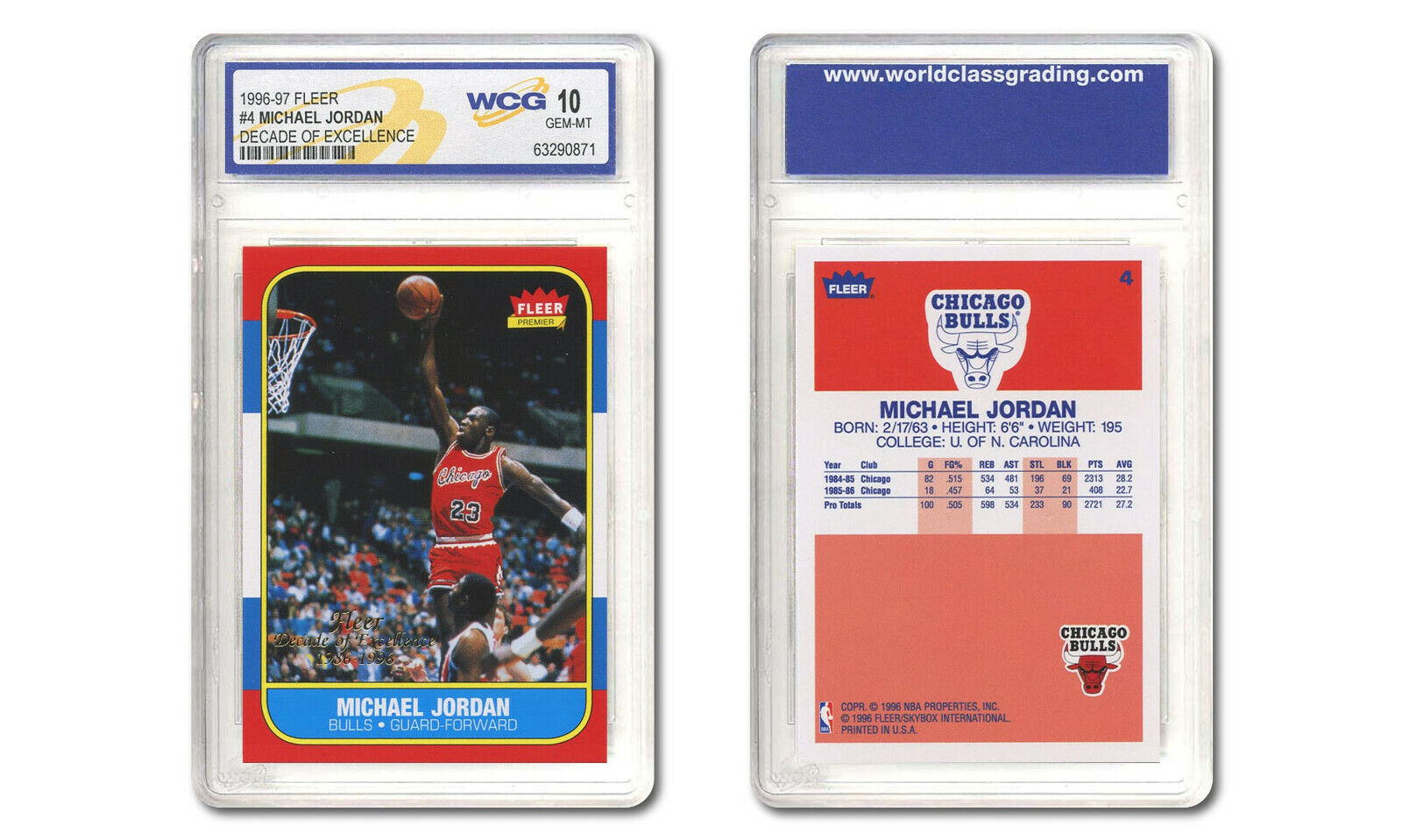 Price: 16.95 USD
Card Details:
1996-97 MICHAEL JORDAN FLEER DECADE OF EXCELLENCE ROOKIE CARD #4 – GEM-MINT 10
PLAYER

:

MICHAEL JORDAN

YEAR:

1996-97

CARD NUMBER:

4

COMPANY

:

FLEER

(Decade of Excellence)

CONDITION

:

GRADED GEM-MINT 10


BECKETT BOOK VALUE

:

$40-$75 (Graded)

ABOUT THIS CARD: This ORIGINAL Michael Jordan Rookie card was released by Fleer in 1996 to celebrate the 10th Anniversary of the Michael Jordan 1986 Rookie Card. This is the same exact card as they made in 1986, only they released in 1996 with a foil stamp in the front that reads – "Fleer, Decade of Excellence, 1986-1996" This is a very sought after card by all Jordan collectors. The 1986 Fleer card is often called the "Holy Grail" of all basketball cards. These cards were obtained directly from Fleer back in 1996/97 and are 100% authentic. Fleer sold these cards to a company back in 1996/97 that manufactured the Jordan Fleer Gold Cards, for the company to sell this card with the matching gold card as a pair. This card has a Beckett Book Value of $40.