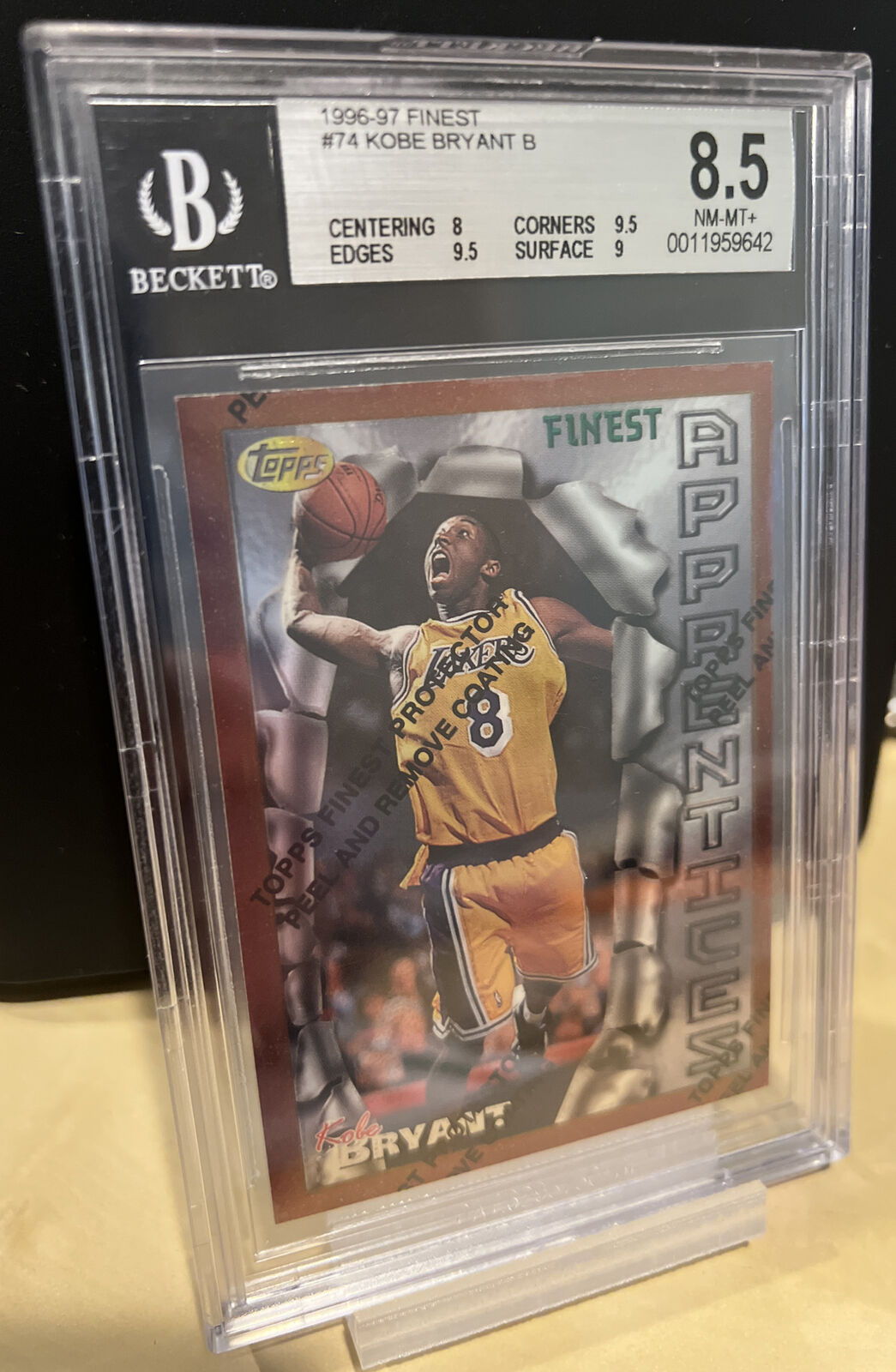 Price: 199.99 USD
Card Details:
1996 Topps Finest Kobe Bryant Rookie Card 74 BGS 8.5 Sub 9.5 Graded HOF Coating
·        Awesome Kobe Slab! Must have for any collector!
·        Ships with Standard label / First Class securely!
·        NOT TRYING TO DECIEVE PEOPLE!! PURCHASE WITH CONFIDENCE
SAVE ME AS A SELLER! I'M ALWAYS POSTING PSA FOR SALE!