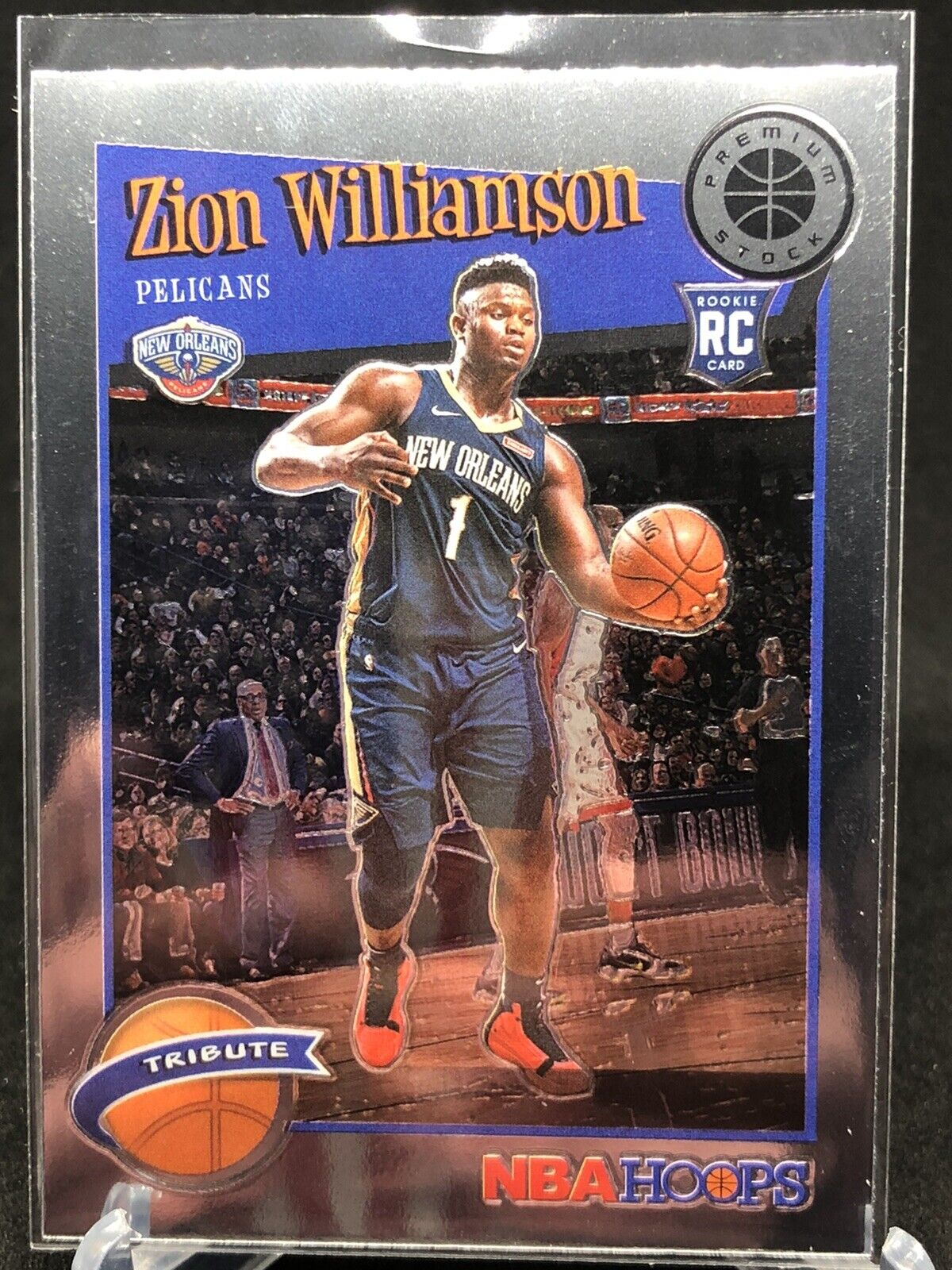 Price: 20.00 USD
Card Details:
2019-2020 Hoops Premium Stock Tribute Zion Williamson Rookie Base #296 Pelicans




2019-2020 Hoops Premium Stock Tribute Zion Williamson RC #296. Condition is "Like New". Shipped with Flat Rate Freight.
Basic shipping, without tracking, to ensure best price for you. But if under 20 dollars i will use eBay shipping for trading cards (If in the US). Will be in a penny sleeve, toploader, then bonus cards (amount depends on weight) on both sides, together in a team bag, in a plain white envelope.
Will ship ASAP but do not expect card to get there for up to two to four weeks. Possibly longer if international.
But can add tracking and faster shipping for additional price.
Please let me know if there's a specific team you want your bonus cards from. NFL teams would be preferable as I have more selection. If i do not hear from you, I'll do the bonus cards based on your purchase, location, etc. or if you want random rookies ( NFL, but obviously not the tops guys) i can make that happen as well.
Can combine shipping.
Every 20th feedback i receive, i will randomly selection a customer (out of those 20) to get an item 5 dollars or less listed on my site for a dollar. Just have to pay shipping.
Any questions, please ask.