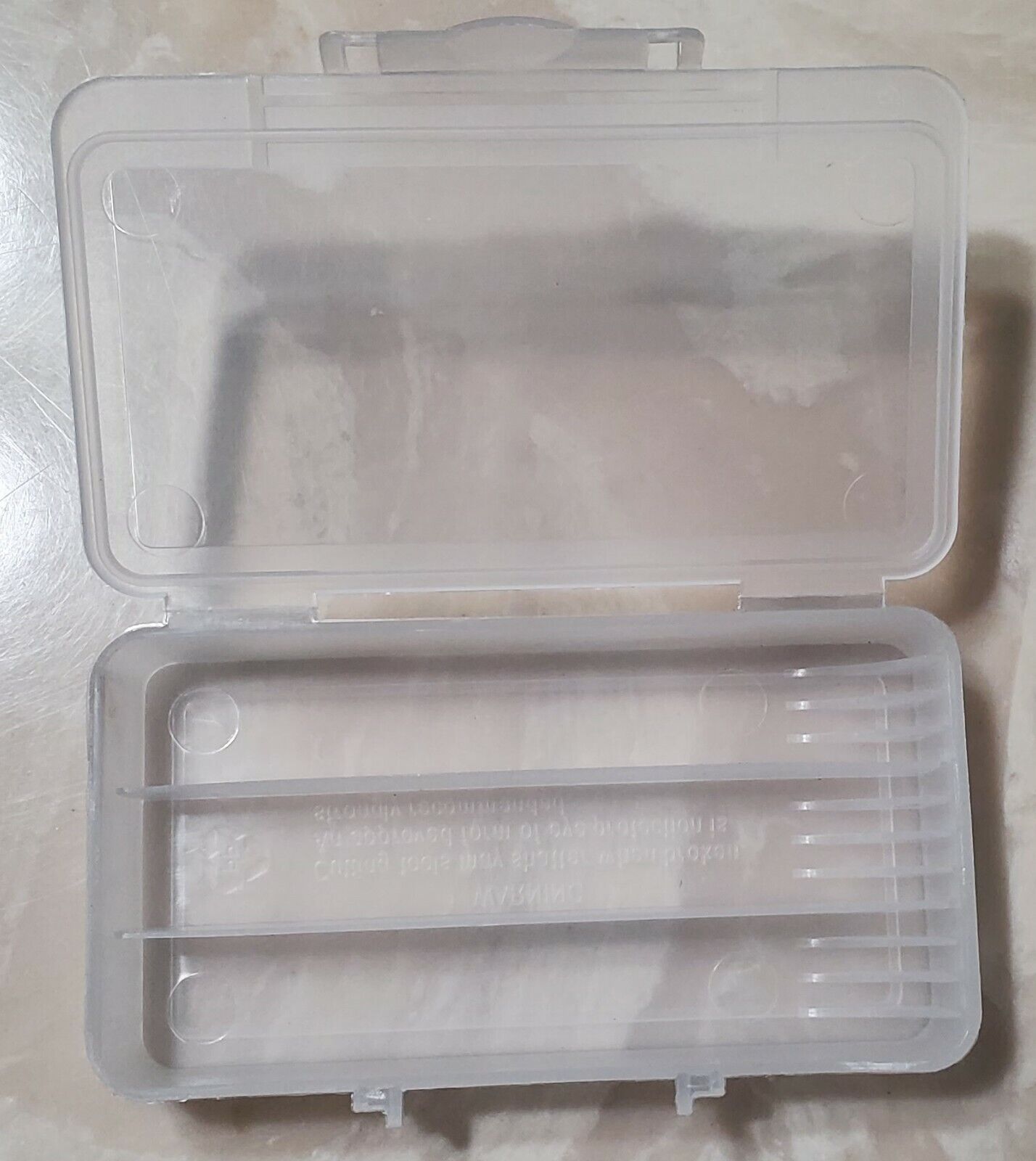 Price: 35.00 USD
Card Details:
5 PCS TAP STORAGE BOX WITH LOCKING LID, END MILL DRILL HARDWARE JEWELRY CRAFT M




THIS LISTING IS FOR 5 PIECES OF THE PICTURED PLASTIC TOOL STORAGE BOXES
FREQUENTLY USED FOR TAP AND CUTTING TOOL STORAGE IN THE MACHINING INDUSTRY.  BUT COULD CERTAINLY BE USED FOR OTHER APPLICATIONS.
THESE PLASTIC STORAGE BOXES FEATURE AN INTEGRATED LID WITH LOCKING LATCH TO KEEP YOUR TOOLS FROM BUMPING INTO EACH OTHER AND DAMAGING THE CUTTING EDGES.
EACH BOX HAS 3 PARTITIONS, YOU CAN SEE THE MEASUREMENTS ON THE CALIPERS USED FOR THE PHOTOS. 
YOU CAN COMFORTABLY FIT TOOLING UP TO 11/16″ ( OR 18 MM) IN EACH DIVIDED PARTITION. YOU "MAY" BE ABLE TO SQUEEZE 3/4″ TOOLS IN THERE BUT MAY DAMAGE THE BOX IN THE PROCESS. 
TAPS AND CALIPERS SHOWN IN THE PHOTOGRAPHS ARE ONLY USED FOR DEMONSTRATION PURPOSES AND ARE NOT INCLUDED IN THE SALE.
THANK YOU FOR LOOKING!