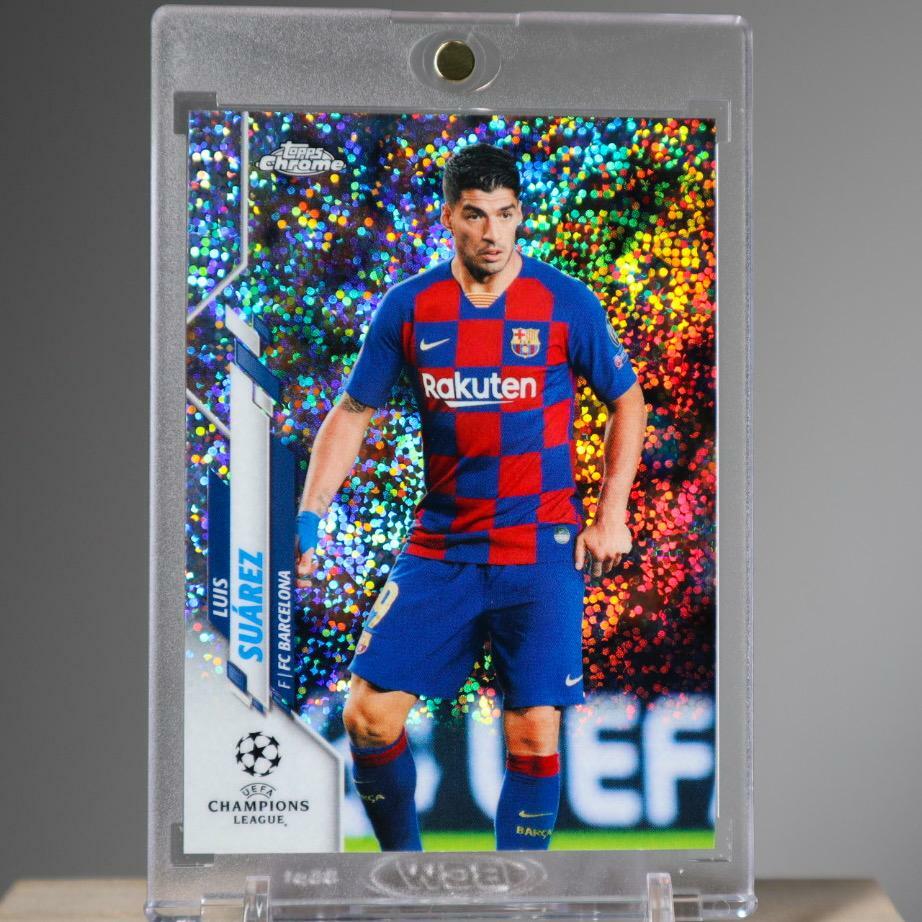 Price: 35.40 USD
Card Details:
Card LUIS SUAREZ TOPPS CHROME
Product
We handle genuine Japanese products.
Please check photo and feel free to contact us for more details.
NBA Jersey PRIZM Luka Doncic SNKRS Michael Jordan Trae Young Nike Kyrie Irving Zion Williamson tyler herro Lebron James Kevin Durant Ja Morant Kobe Bryant Allen Iverson Stephen Curry Kyrie Irving James Harden Kawhi Leonard Hachimura watanabe Westbrook Anthony Davis Giannis Rookie Trading Card Trading Card Rui Hachimura PSA Collin Sexton messi mbappe Neymar Ken Griffey jr Mike Trout Juan soto Machado Otani Brady pokemon Marvel NFL MLB Corby Lebron Jordan Iverson Lamelo wiseman edwards Quickley> TOPPS CHROME League FC Barcelona
Shipping
Handling time is based on our shipping policy.
We will do our best to ship fast and ship your item very carefully.
Estimated arrival date:
SAL(Japan Post) :2-4 weeks 
epacket::2-3 weeks 
EMS::1-3 weeks 
DHL :1-2 weeks 
Yamato:1-2 weeks 
Fedex:1-2 weeks 
Due to Japanese Post Service delay, estimated arrival time can be delay. Please understand it. Depends on custom in your country also. So if it is late please contact local post office or carrier with tracking number .
Contact
Please feel free to contact us anytime.
We are always happy to help you and happy to find what you are looking for.
If you have any trouble with your items please feel free to contact us first, we will do our best