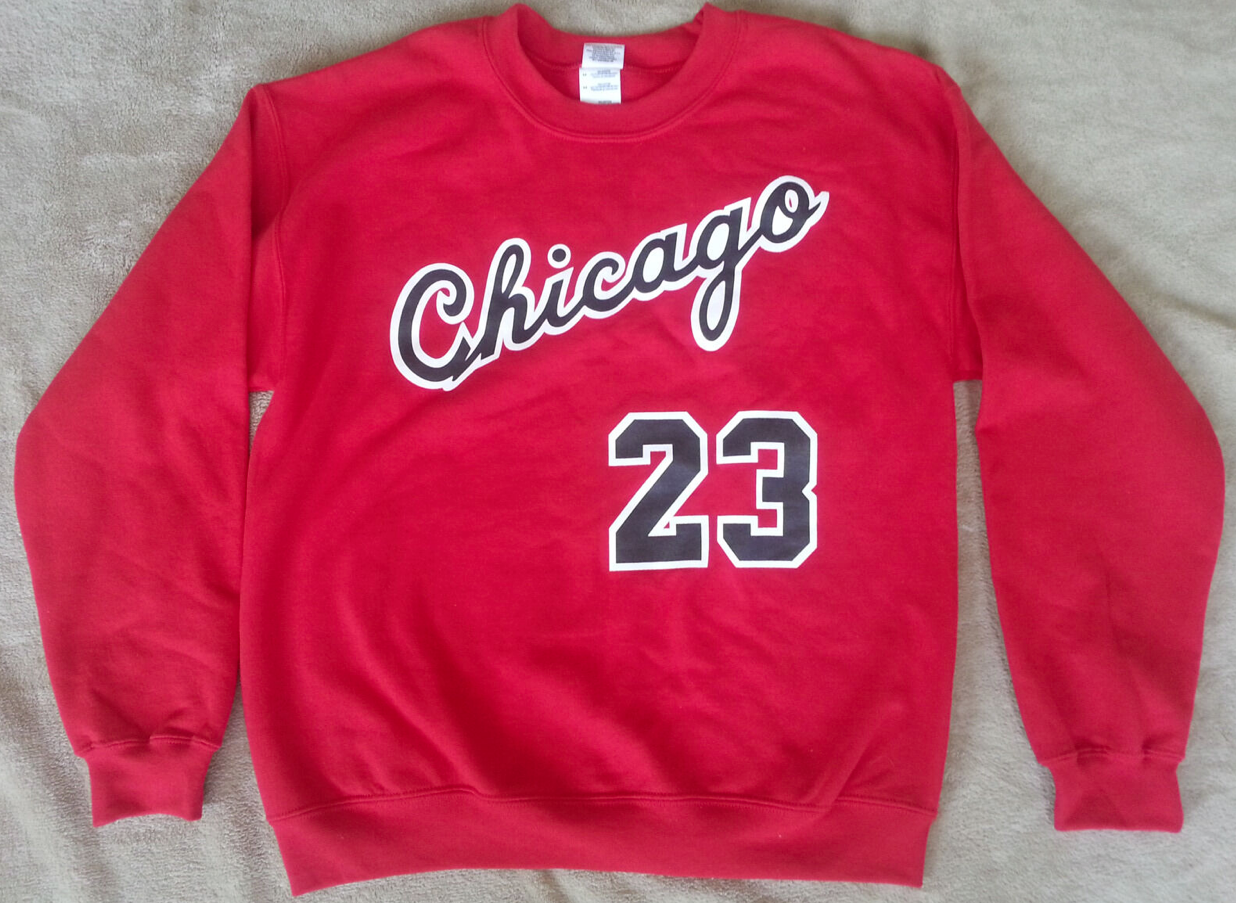 Price: 41.99 USD
Card Details:
Chicago Bulls Michael Jordan Rookie year 23 Jersey Crewneck Sweatshirt Shirt
Michael Jordan Rookie year 84/85 Chicago Bulls Vintage Style Script Jersey – Crewneck Sweatshirt / Shirt.
Here is something that captures the vintage feel of the iconic classic retired Bulls jersey with the cursive script branding across the chest and the
 #23 right underneath it.
The Chicago Bulls Selected Michael Jordan with the 3rd pick in the 1984 NBA draft.  Upon his arrival –
Basketball, Hip Hop, Gym shoe, and Urban fashion cultures have never been the same,
MJ single-handedly changed the landscape of all 4 of these phenomenons.
Almost 30 years later and people still can't seem to get enough MJ this and MJ that.
Now you can get these vintage style Michael Jordan rookie year jersey pieces,
which he only wore in his first year in the
league.(Circa 84-85)These pieces are quality silk screened front and back with the back having MJ's name and Number.
A great piece for any Basketball (sports) Junkie, Hip Hop head, Gym shoe-holic, and the Trendy Hipster type.
Crewneck Sweatshirt jersey and T-shirts come in  
– Sm. Md. Lg. Xlg. 2xlg, and 3xlg.