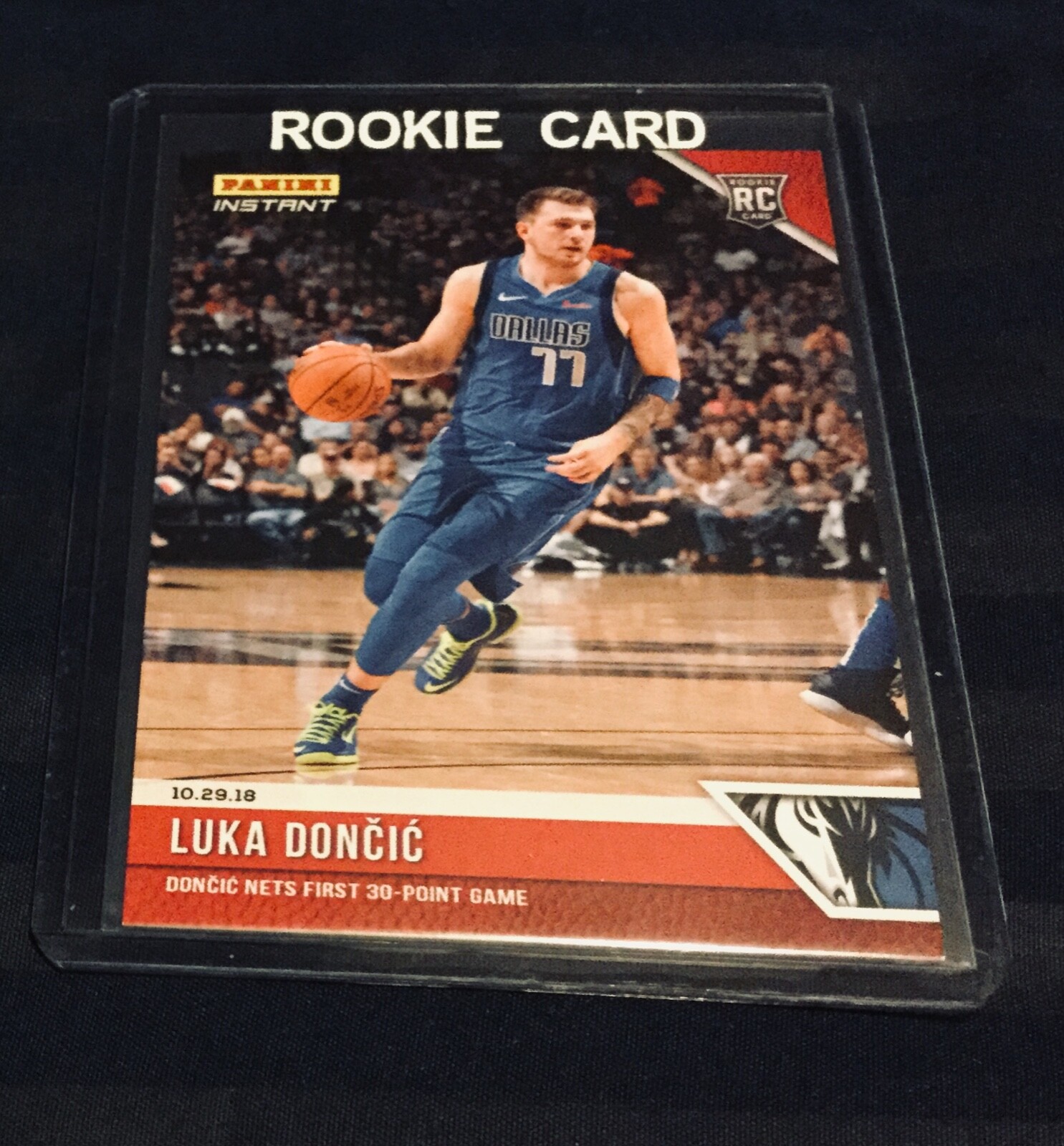 Price: 80.00 USD
Card Details:
LUKA DONCIC ROOKIE 2018 18-19 PANINI INSTANT DALLAS RC BASKETBALL (/152) SP RARE




LUKA DONCIC ROOKIE !
**Rare**!! 
**(SHORT PRINT!)**
#1 OF 152 !! 
Only Available in 2018-19 Season !
******ONLY 152 Made!!!
___Shipping – $3.00 for the first card___
***(each additional card when paying on the same invoice is only $1.00)
___Thank you for buying and check all our items Ending Soon___
(Serious Bidders Only..)
***Do not bid if you do not intend to pay!!
***Unpaid Item cases will be opened after 4 days of non payment..
***You will also be blocked from buying any items..
***We do not cancel purchases.. (No Excuses)
***Every Winning Bid is a Contract to Pay! (See eBay Rules)
***Check All Our Cards On Sale !!!***
Bonus: (Any purchase over $100 we will include one of the following players. We will choose the player and card.)
Kobe Bryant, Fernando Tatis Jr., Juan Soto, Mickey Mantle, Babe Ruth, Shohei Ohtani,
LaMelo Ball, Russell Westbrook, Damian Lillard, Klay Thompson, Kylie Irving, Zion Williamson, 
Jayson Tatum, Joel Embiid, Nikola Jokic, Giannis Antetokounmpo, Larry Bird, Magic Johnson, 
Bill Russell, Bryce Harper, Willie Mays, Cal Ripken Jr., Frank Thomas, Nolan Ryan, Derek Jeter, 
Cy Young, Rickey Henderson, Ken Griffey Jr., Ted Williams, Hank Aaron, Russell Wilson, 
Walter Payton, John Elway, Dan Marino, and many more…