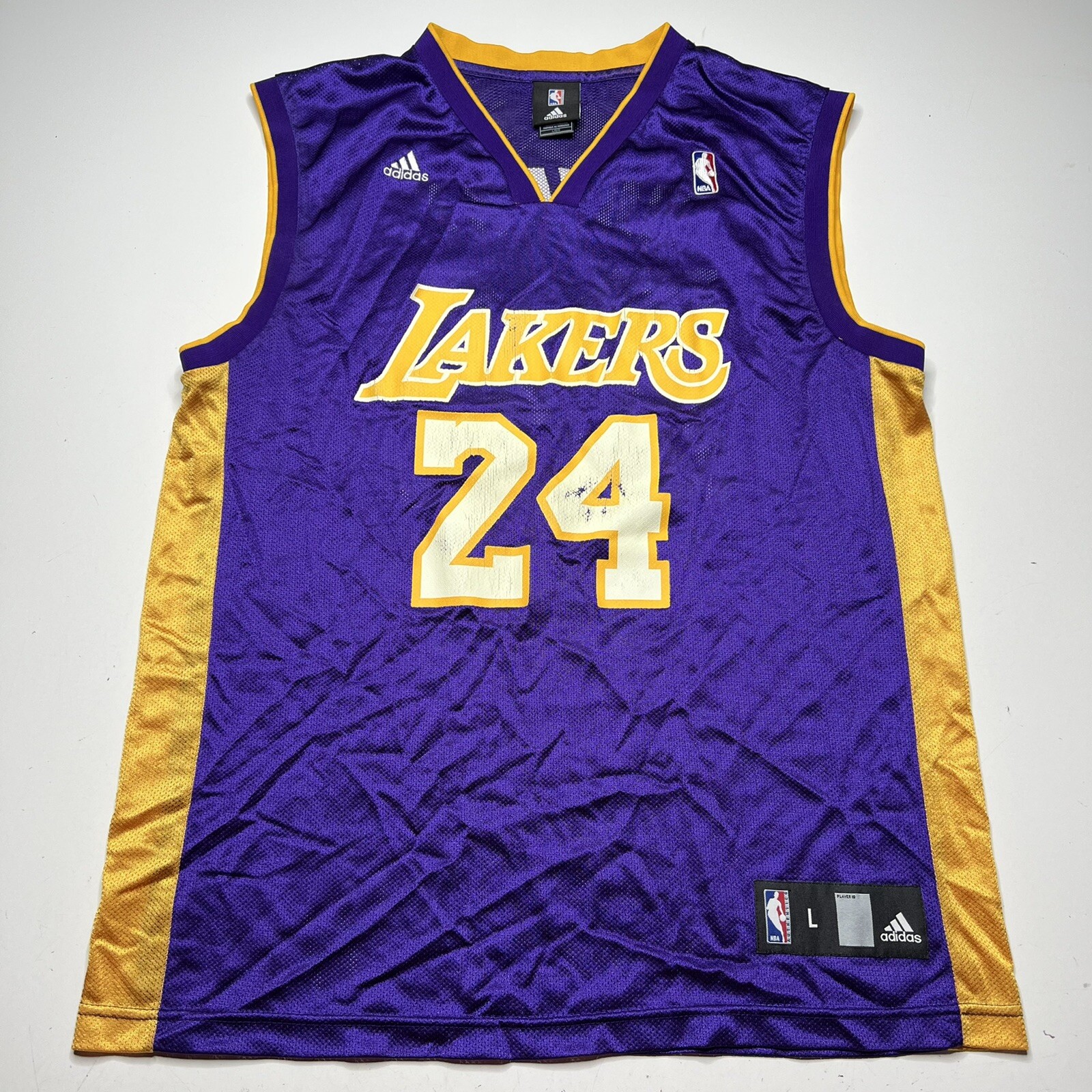 Price: 104.93 USD
Card Details:
Mens Adidas Los Angeles Lakers Kobe Bryant Jersey Size Large Black Mamba #24
FAIR- Previously worn with moderate wash wear/fade, has cracking throughout
100% Genuine – USA SELLER
Check out my feedback! – FAST, FREE, PROFESSIONAL SHIPPING! 
PLEASE NOTE: This item is used, therefore the actual size may differ from the advertised size. Please look at the measurements before purchasing.
Return policy
If your item does not fit, we do accept returns within 30 days. Please note, the item must be returned in the exact same condition as it was received. We request that you select "Item does not fit" when returning an item that does not fit. Thank you! 
Please see pictures for an accurate description of the item and condition