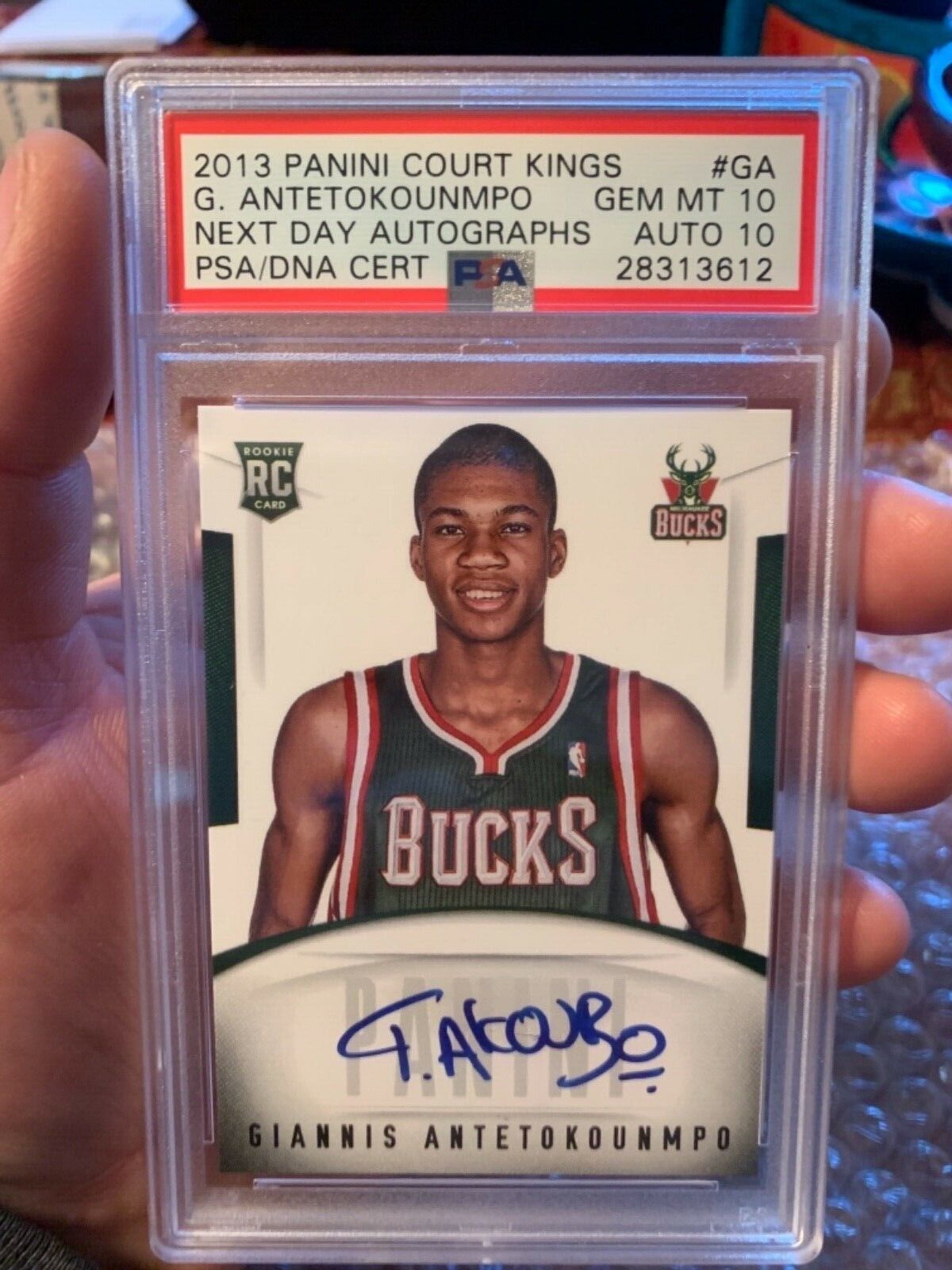 Price: 100,000.00 USD
Card Details:
POP 2 PSA 10 AUTO 10 2013 PANINI COURT KINGS GIANNIS ANTETOKOUNMPO NEXT DAY RC
A Masterpiece Just Awesome Looking Rookie Auto Card Court Kings Super Tough To Grade This High Pop 2,,,, Psa 10 Auto 10 A Card You Put Away Only Will Only Go Up In Value,,,, My Faverite Psa 10 Giannis Rookie Card Very Nice Looking In Hand,,, 30 Years Of Collecting High End Sports Cards,,,, Every Card I Buy Only Goes Up Long Term,,,, I Did Good Picking This Card Up!!!! Game Changer  THIS IS POP 2 SO PLEASE UNDERSTAND THE RARITY OF THE CARD FIRST NO THIS CARD IS NOT CHEAP,,,, ALSO I AM HIGH END COLLECTOR FIRST NOT HURTING FOR MONEY, COLLECTING FOR 30 YEARS THIS IS LONG TERM INVESTMENT!!!! MY GOAL IN THIS HOBBY IS TO HAVE THE BEST SPORTS CARDS IN MY COLLECTION AND SALE ONLY IF I HAVE THE RIGHT OFFER THAT WILL MAKE ME HAPPY,, GOTTA GO NOW I HAVE MORE CARDS TOO BUY!