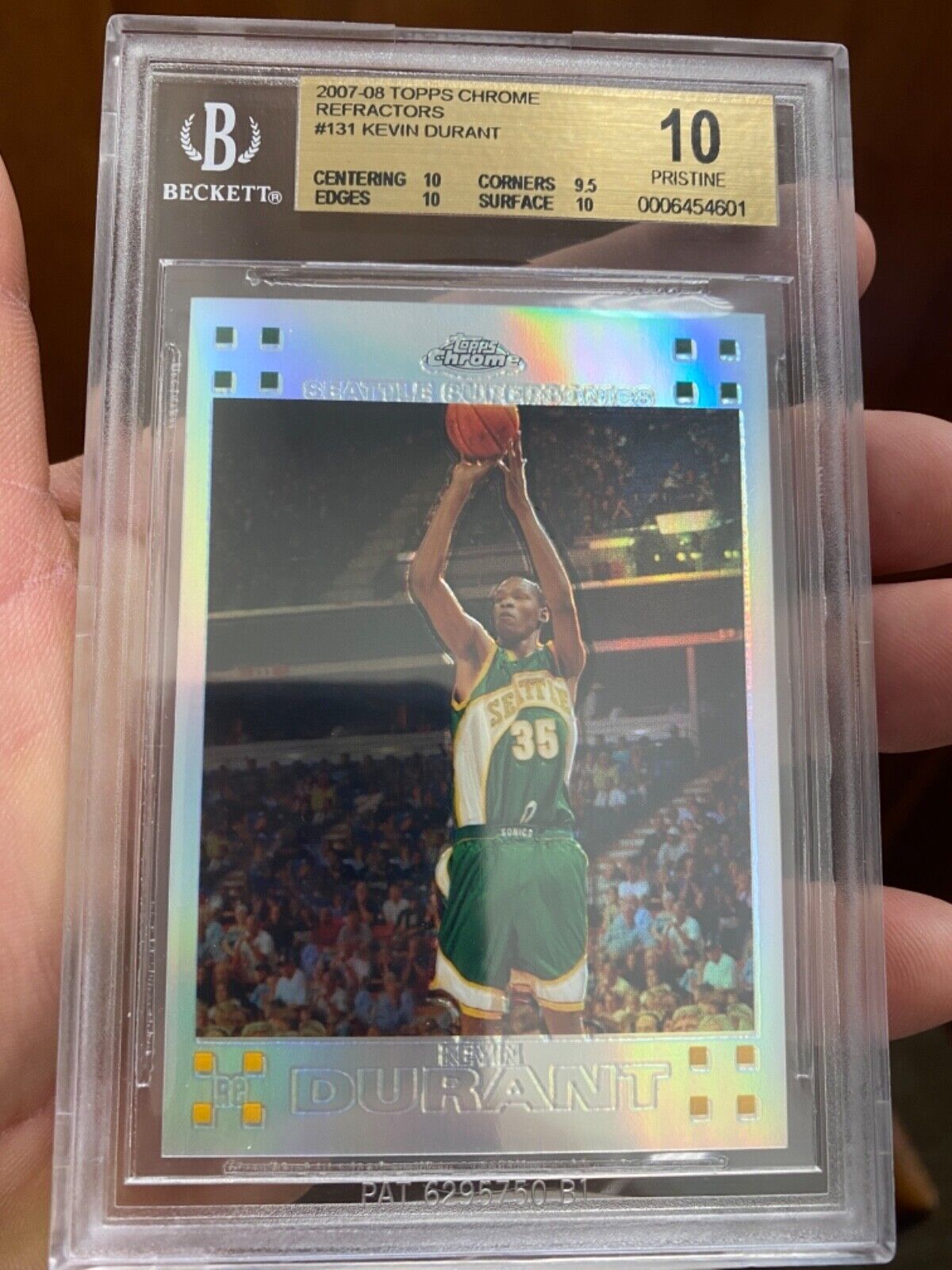 Price: 125,000.00 USD
Card Details:
~PRISTINE BGS 10 AWESOME RARITY TOPPS CHROME REFRACTOR KEVIN DURANT 2007 ROOKIE
~VERY RARE GRADED CARD BGS 10 PRISTINE TOPPS CHROME REFRACTOR 2007 KEVIN DURANT ROOKIE PRINT RUN #1029 OF #1499,,,, THE CARD ALL COLLECTORS WANT BGS 10 CHROME REFRACTOR TOUGH CARD,,,, THE BEST INVESTMENT IN THE HOBBY IS THIS CARD!!!!  ALSO IT HAS 10 ON CENTERING THE MOST IMPORTANT GRADE AMONG HIGH END COLLECTORS,,,, CENTERING IS KEY WHEN IT COMES TO BIG MONEY CARDS LIKE THIS ONE EYE-APPEAL,,,, EVERY CARD I BUY ONLY GOES UP LONG TERM,,,,YOU WANT TO MAKE MONEY BUY FROM THE GUY THAT STANDS BEHIND THE CARDS HE HAS!!!  COLLECTING HIGH-END CARDS FOR OVER 30 YEARS IN CALIFORNIA,,,    THIS CARD WILL BE $250,000 IN A FEW YEARS EASY,,,    JUST LOOK AT THE LEBRONS BGS 10 CHROME REFRACTOR $300,000 ALL DAY SAME WILL HAPPEN TO THIS CARD!!!    THIS CARD IS WAY UNDERVALUED!!!      I AM AWARD WINNING HIGH-END PSA CARD COLLECTOR DIE HARD!