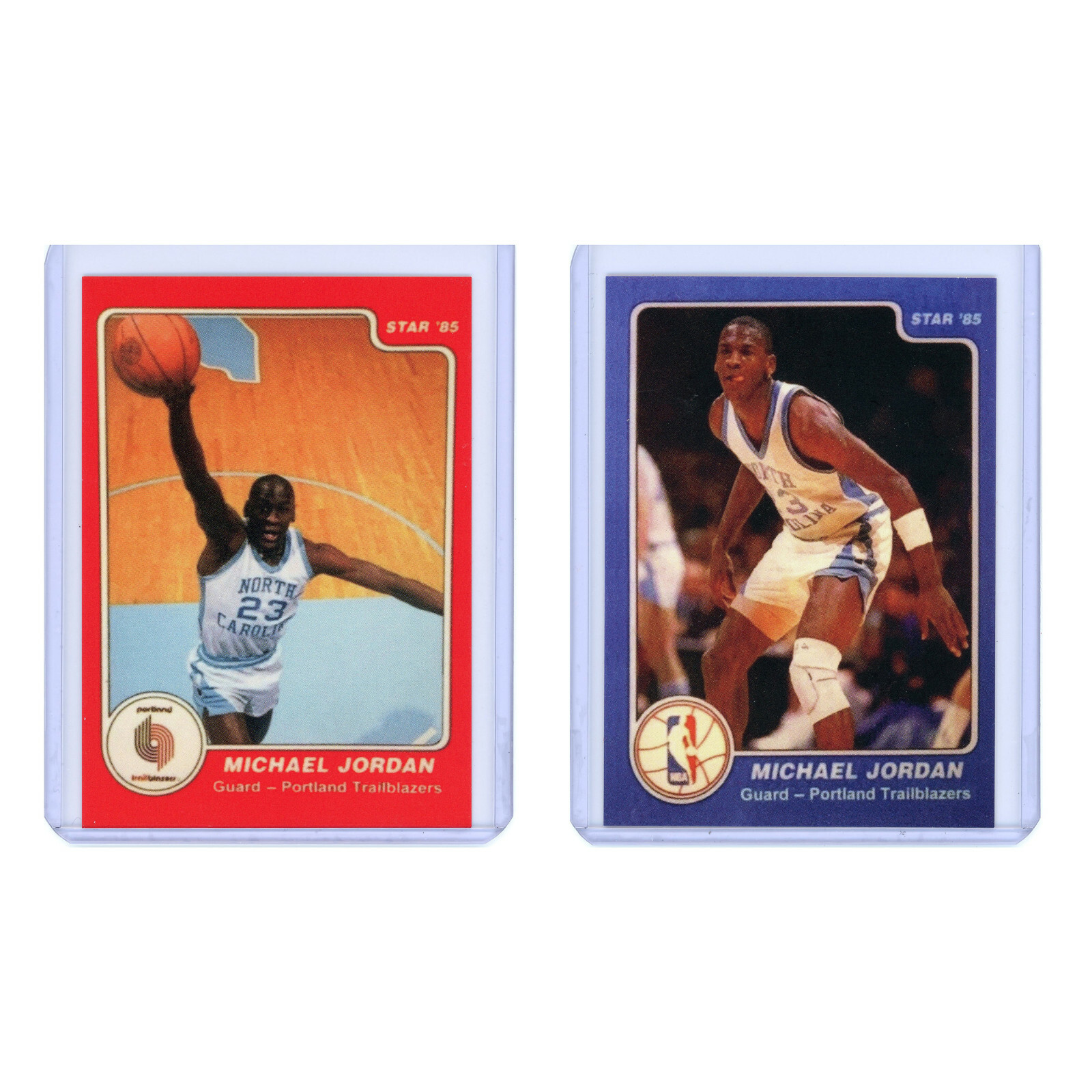 Price: 64.99 USD
Card Details:
SET OF 2! 85 Star Michael Jordan Rookie Portland Blue Red MJ ERROR Card 3&9
Michael Jordan Portland Trailblazers Blue and Red Rookie Cards
– Collectors Item!
– SET OF 2! Card #3 and #9
– Mint Overall Condition!
– Error/misprint cards! 
– Free Domestic Shipping included with Tracking! (Shipped in a bubble mailer, not a regular envelope)
– Free New Card Top Loader and Sleeve!
Card will be shipped in a card sleeve and top loader for extra protection.
Please let me know if you would like to buy other cards from me for a bundle price/discount. Many more Jordan cards listed. Thanks!
We are eBay sellers for 9 years now and have exceptional positive feedback!
Please ask us any questions! We value customer satisfaction.